It's January 2010, which means it's the final month of the 2009 Project 12 challenge, and the first month of the 2010 challenge.
This will be the last time I use this banner:
And each month I will now be using this banner:
It is a unique month because of these two events, so there are two challenges in one place this month, which means you will potentially get twice as much done, which will also means twice as many opportunities to win the prize.
The First challenge:
Scrap your month. Whether you use 1 photo, 100 photos, or no photos,
highlight a month in your life
. If I was up to date, I'd be doing a layout about what my family did in December 2009. After you have finished your layout, link it to this thread.
The Second challenge:
As you know, Becky Fleck has designed some wonderful sketches as an option to use for the 2010 Project 12 challenge that I am hosting on the
SCT blog
(
Here's
my Project 12 launch post, with some previous examples and Becky's first sketch). Because they are two pagers, they leave a blank spot at the beginning of the year, so the second challenge is to
create a title page, or a page opener to your 2010 album.
You could... do a page with your 2010 goals, just like the
current blog challenge
on the Studio Calico blog (and there's a prize up for grabs there too, if you are quick).
You could do a layout about what you did on 1/1, or what your kids look like on 1/1.
You could do something REALLY simple and just have a piece of cardstock with 2010 on it. Really. The title page to your 2010 album is up to you.
The deadline to participate is midnight PST on January 20. After that I will draw a name for a winner of a little prize.
I was thinking about what to put up as a prize for this month. In recent months I've been doing stamps, the
Studio Calico month
stamps in particular, but I decided to mix it up this month, and celebrate scrapbooking and a product I really adore.
The
January kit
from Studio Calico had some Basic Grey Origins in it, and I am IN. LOVE. In love with Basic Grey in a way that I haven't been for a while. I thought what better way to sum up 2009 and welcome 2010 than by celebrating paper crafting with product that I adore?
So. If you are interested in playing along, this is the prize up for grabs: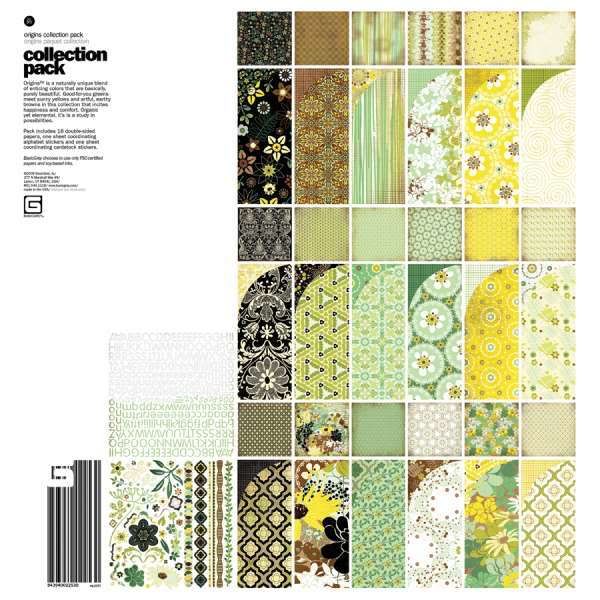 A delicious Collection Pack from Basic Grey. Yum. EEE. You will want two of them, because both A and B sides of these papers are just gorgeous.
There you have it! I'll see you back here on the 20th. Be sure to check this thread to see what others are doing with this challenge.
Happy New Year!
Davinie